Stress Free Drying
Multi directional air shower for a comfortable surround dry experience.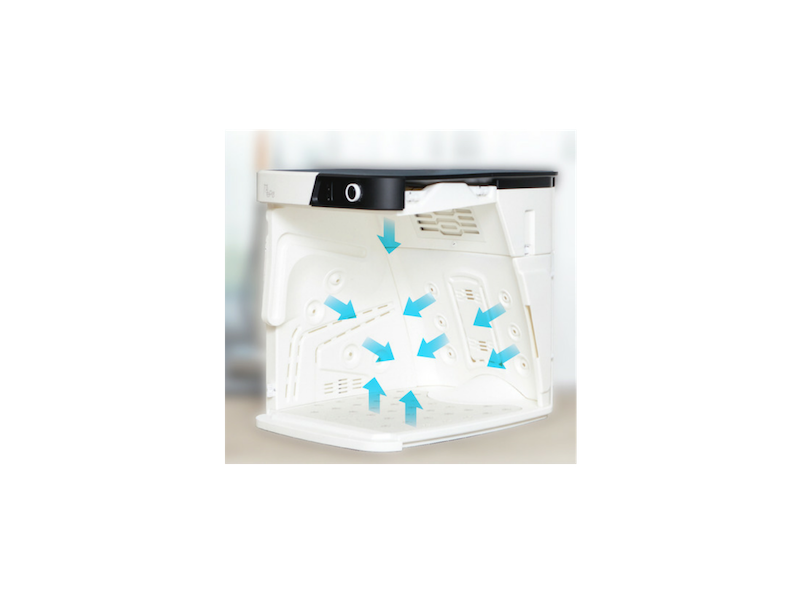 Biolight Therapy
Improves blood circulation, alleviate inflammation, joint stiffness, muscle spasms and pain.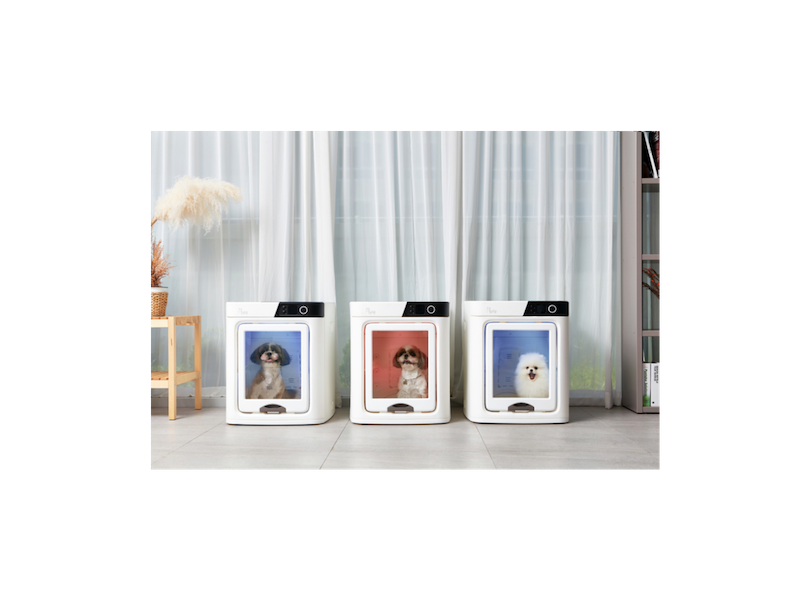 Bio Pad
Made of 100% natural composite material.
This high absorbent pad improves drying by absorbing moisture from hard to dry areas such as under belly and paws.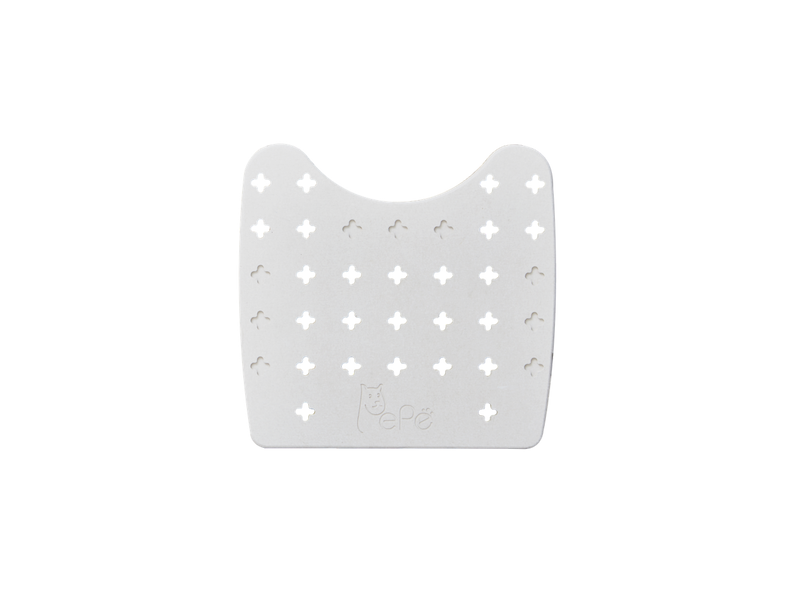 Safety
Safety assured with dual heat sensors and PTC flame-less heating coil.
System shuts down automatically if temperature deviates from range.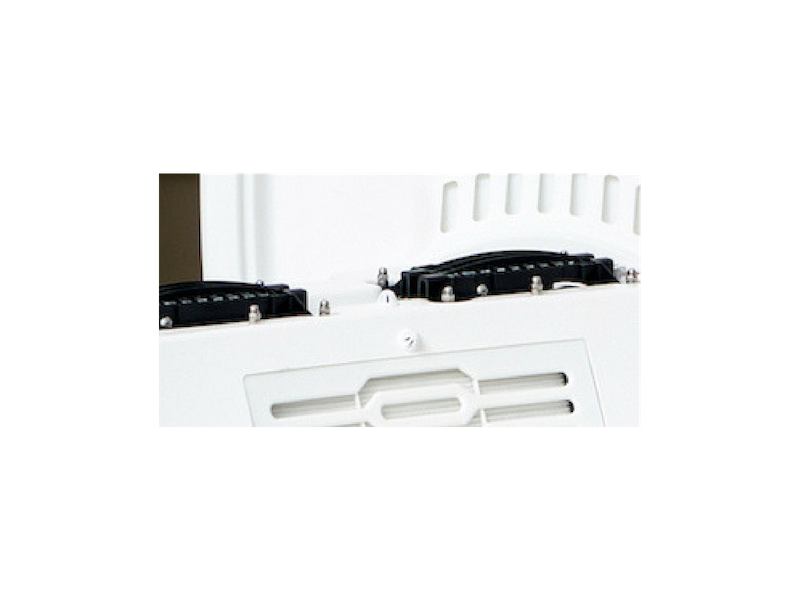 Energy Efficient
Warm air is kept within the system and reheated only when temperature falls below the level set. Average energy consumption of 0.6 kwh.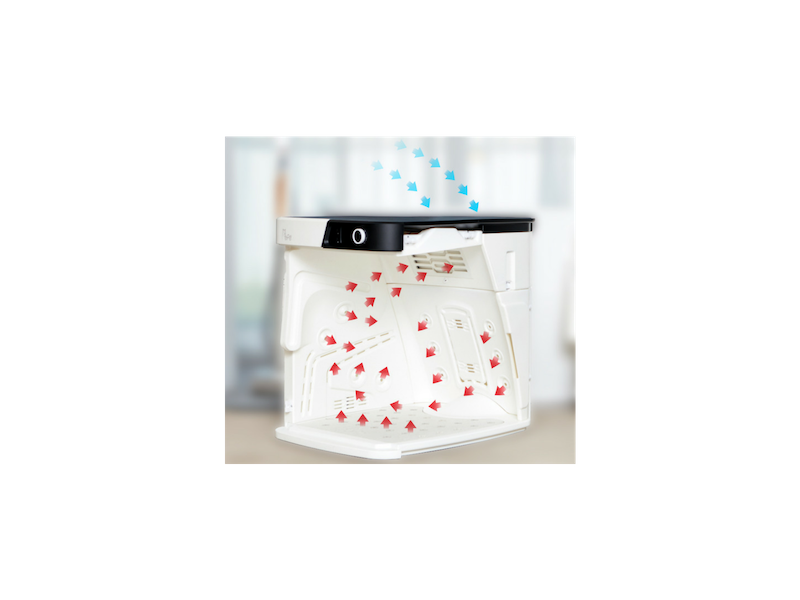 Slider Door
Pet-Safe slider door is easy to use and operates with less space compared to conventional door.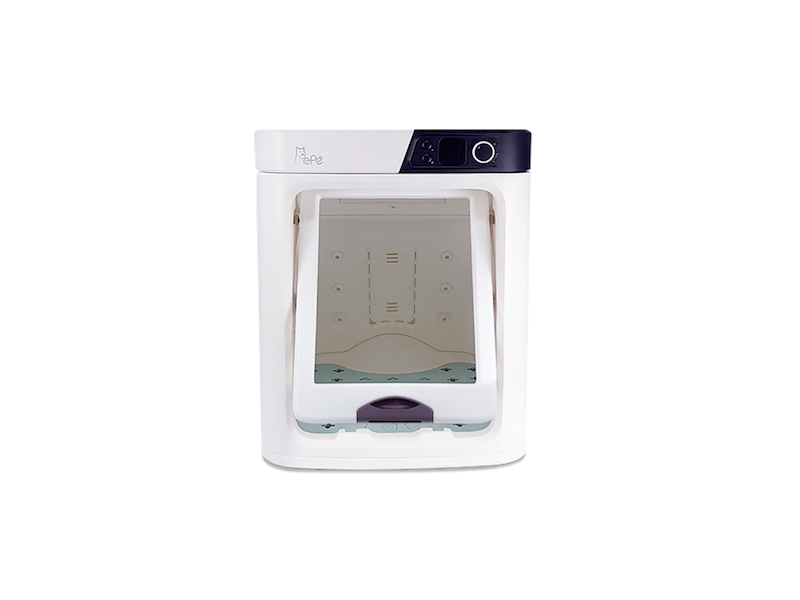 (Mins) Average Drying Time
(Decibels) Sound Emission - Loudness Test
(Cents / Per Hour Use) Electric Cost
Improvement in Drying Time From Bio Pad
Less Loose Fur After Using Pepe
Material                            ABS
Colour                               Cream
Weight                              13 kg
Dimension                       60cm L x 50cm W x 58cm H