A three-dimensional air circulation system keeps your pet safe. It also reduces the stress of your pet, which is sensitive to the wind and gives skin care progress at the same time!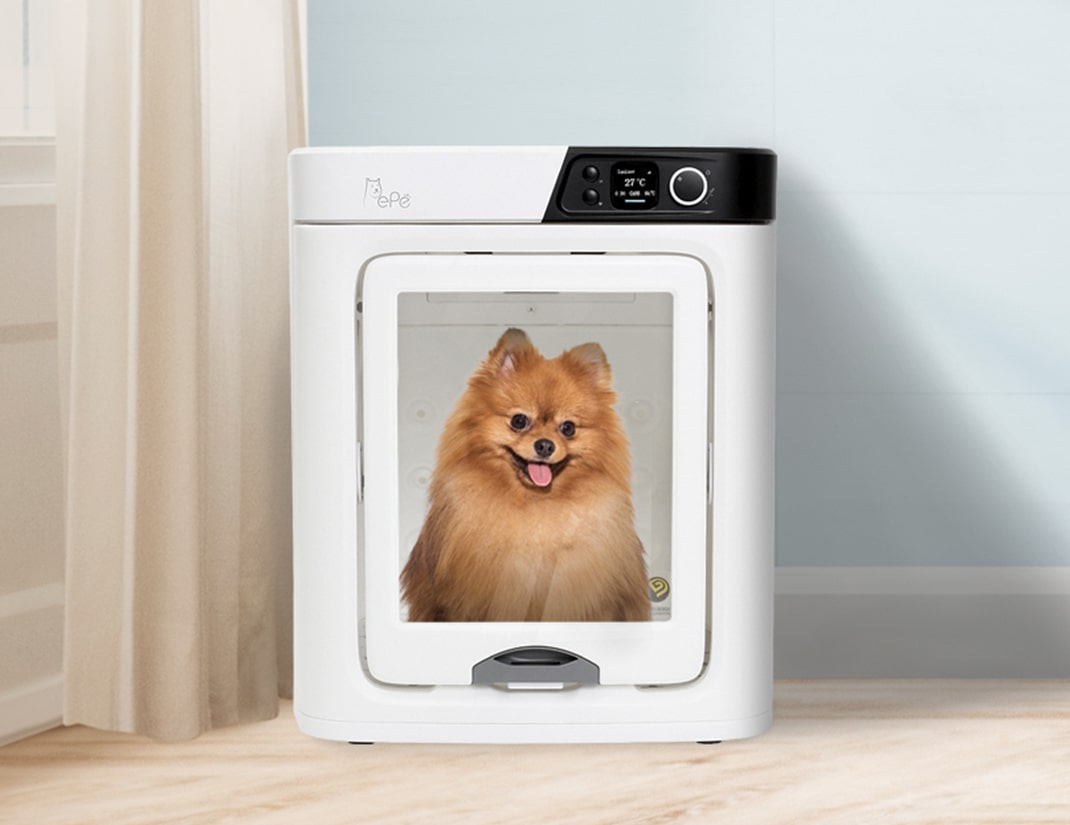 Air circulation 50 times per minute

Good for skin care Bio light therapy

Removes fine dusts with Air Shower everyday
To protect your pet's life
50 air circulation system per minute
Fine-tune the air volume and wind direction to reduce the stress of pets in strong wind. The three-dimensional air circulation vent system is used to blow and dry in the appropriate intensity of each area.We wanted a swift circulation of fresh air inside not a strong volume of air that causes loud noise. Pepe's key technology is to reduce the stress and increase the drying function for pets.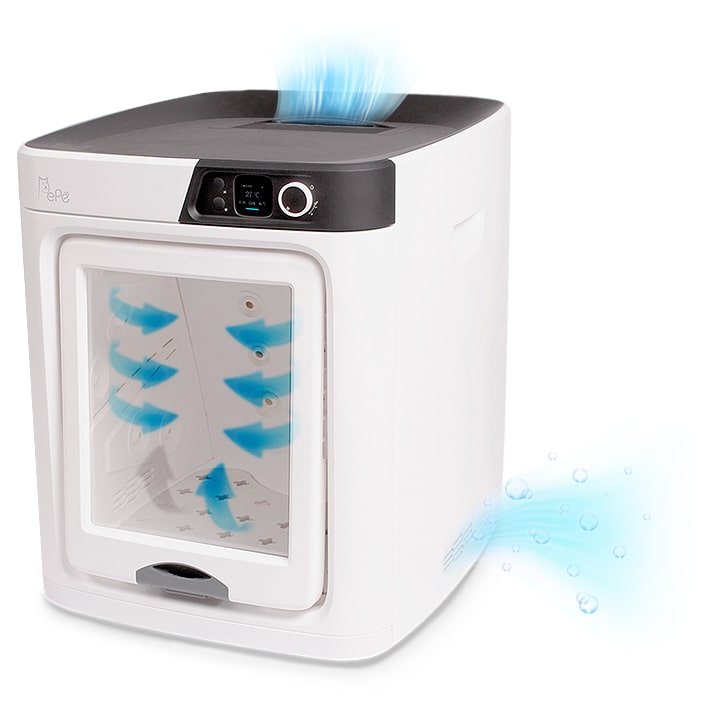 Dry Room operation is not difficult!
Easy operation in temperature control and air volume adjustments is possible.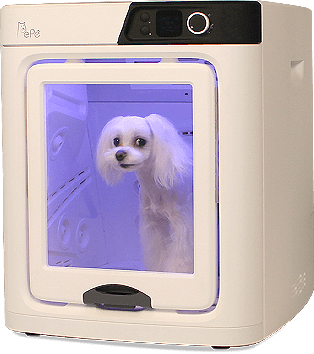 This Bio Light Therapy is absorbed into the skin that increases the pet's skin elasticity and decreases skin problems. Meet Pepe's confident skin care for your pet.
Fine dust or shedding season?
If your pet is always exposed to fine dust or shedding, protect their immunity with daily care mode! Pepe's all-in-one filter collects dust and loose hair for easy disposal.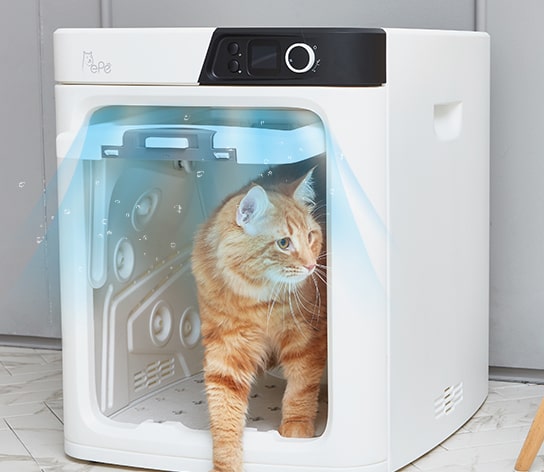 Application of the first-built-up-system in the industry
Possible to Clean with Water
The Pepe Pet DryRoom adopts the industry's first built-up system for easy disassembling of the product! It can be easily washed with water after separation.
※ The upper part of the dry room contains all the electronic devices that cannot be cleaned, you can wash it after removing the part. Please refer to the manual for the instructions on how to disassemble the dry room.
Patented! Pepe's unique technology!
The shutter door goes inside the dry room, making it easy to open and close even in tight spaces. When you're not using it as dry room, it'll be a haven for chic and cool pets.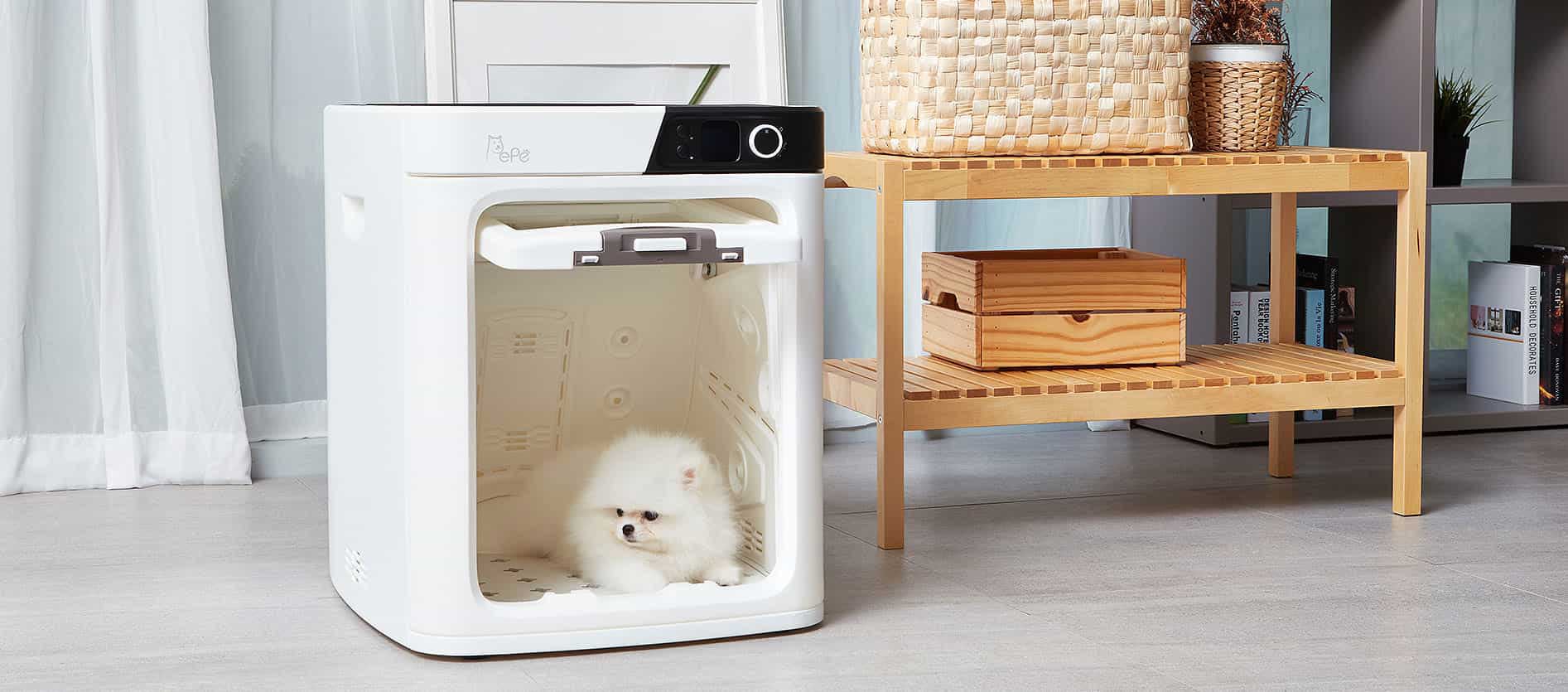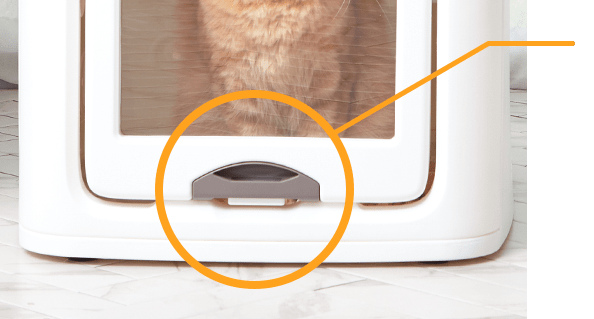 Sliding the door will secure the button to lock in place. You will hear a 'click' sound when opening and closing it. For those who are worried for their pets, here's a tip